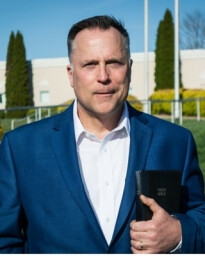 Mr. Jack Davis is the principal of Teays Valley Christian School. Mr. Davis has served TVCS since 1983. He is a 1983 summa cum laud graduate of West Virginia State College with a bachelor's in Music Education. Graduate studies were completed in Educational Leadership in 1995 through Marshall Graduate College. Mr. Davis was the WV district representative for ACSI from 2002 through the fall of 2019. He has served on the WV Nonpublic School Commission and is active in public policy relating to education in West Virginia. As an ordained minister, he continues to volunteer as needed at Bridge Church, which he has attended since the age of 12. Mr. Davis has been married to his high school sweetheart, Robyn for 38 years. He has three adult sons, all proud TVCS alums, and six grandchildren.
---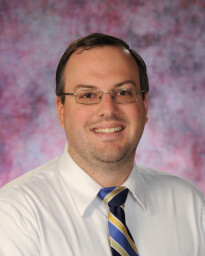 Mr. Stephen Boone is the Executive Pastor at Bridge Church. Prior to beginning this position, he taught 5 years at Teays Valley Christian School as a Secondary Social Studies teacher. Stephen graduated from West Virginia Wesleyan College with a Bachelor of Arts in History and a minor in Education. In his ten-year teaching career at both Trinity Christian School and Teays Valley Christian School, Stephen has served as Dean of Men, Safety Coordinator, Summer Camps Director, and Department Chair, as well as serving as a member of an accreditation steering committee, crisis management committees, education committees, and administrative committees. Stephen and his wife Autumn proudly attend Church at the Depot and are involved in the production team.
---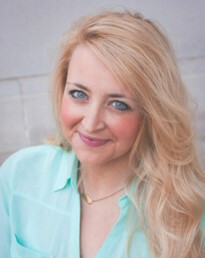 Rev. Bethany A. Carr currently serves as the Executive Pastor at Teays Valley Church of the Nazarene, where she has been on staff since 2007. She is a graduate of Teays Valley Christian School and attended Trevecca Nazarene University and Mount Vernon Nazarene University, Religion and Pastoral Ministries. Bethany was ordained as an elder in the Church of the Nazarene in 2010. She has been married to Adam since 2009, and they have two children, AnneMarie and Phinlee. Bethany currently serves on the West Virginia South District Credentials Board, West Virginia South District Nazarene Missions International Board, and serves as assistant to the West Virginia South District Secretary. She also serves on the TVCS Alumni Association Committee. Bethany has been co-owner of AnnaBeth Photography since 2009. In her free time, she enjoys traveling, cooking, and the roles of dance and soccer mom. She is passionate about reaching the lost for Christ and building His Kingdom.
---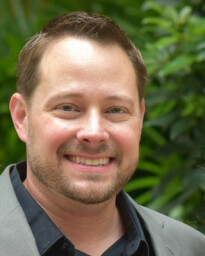 Dr. Rob Johnston is the proud dad of three Teays Valley Christian School students. He is married to his high school sweetheart and is a family physician in private practice at Charleston Family Practice Group. Rob and his family attends River Ridge Church in Hurricane. He is honored to serve this year on the TVCS School Board.
Dr. Travis Tarr, PT is the father of Alexis & Bentley Tarr and married to Holly Tarr, and attends Gateway Christian Church in Teays Valley. Dr. Tarr is a graduate of the University of Kentucky and owner of Generations Physical Therapy, and Snap Fitness as well as his family who own a platform of other family businesses in Putnam County. Dr. Tarr has served as an adjunct staff member to Marshall University, The University of Kentucky, and West Virginia University. He has also previously served as the Chair of the Development Committee for TVCS, Assistant Prep Basketball Coach, and assisted in covering sports medicine for TVCS athletics. Outside of TVCS Dr. Tarr serves as the Federal Affairs Liasion for The West Virginia Physical Therapy Association.
---
Mr. Joseph Kessler is a Uniform Sales Consultant for Cintas Corporation, a Fortune 500 Company, where he has been employed since 2007. In addition to his current role, he has held the position of Market Sales Manager where he was the top manager in the East Central and Great Lakes Region in 2018. He has also spent time as a Facility Services Sales Representative, Market Development Representative, Service Manager, and Service Training Coordinator in his Cintas career. Joseph graduated from Marshall University in 2003 with a Bachelor of Business Administration in Management and received his Master of Business Administration from Marshall University in 2006. He is a 1998 graduate of TVCS. Joseph and his wife Heather attend Bridge Church and are the proud parents of two TVCS students, Gabriel and Aviana.