In addition to providing a college preparatory academic program, TVCS is committed to providing the proper tools and guidance services necessary to facilitate a seamless transition to life after graduation.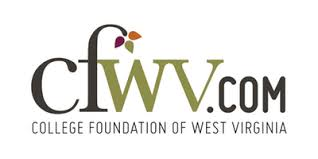 One tool to prepare students for the colleges and careers that await is the College Foundation of West Virginia. This website helps with test preparation, interest & skill surveys, resume building, and more!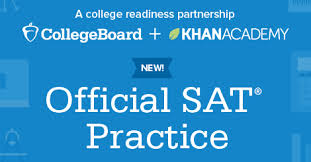 Khan Academy connects students' PSAT scores with personalized instruction to help improve performance on the SAT.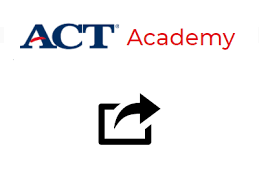 The ACT Academy helps students learn and improve upon skills needed to raise ACT scores and succeed in college.
COLLEGE TESTING INFORMATION
The ACT
TVCS participates in ACT District & State Testing. This allows TVCS students to take the ACT at school during a regular school day. The test is offered once in the fall and once in the spring.
The cost of the ACT for the 20-21 school year is $46.

Interested students need to contact Mrs. Temple, and she will register them for the test.
There are other national test dates where students can take the exam on a Saturday at a nearby test site. For more information about these test dates, visit the ACT website.
The SAT
All Juniors in the state of West Virginia are given the option to take the SAT for FREE. This is usually done in the spring. Mrs. Temple will coordinate the details with parents and students as that information becomes available.
There are other test dates available for any student interested in taking the exam. For more information, visit the CollegeBoard SAT website.
Codes Important for both Tests
Our school code is 491169

For athletes: The NCAA code is 999999
The PSAT
In October, all 10th-11th grade students are strongly encouraged to take the PSAT which is a great benchmark of student learning and preparation for the SAT. For the 11th-graders, it is also the NMSQT. For more information about this exam, please the CollegeBoard PSAT website.
Cost: $17

Mrs. Temple registers students for this exam. Contact her if you have any questions.
The ASVAB
Sometime during the school year, 10th-12th graders have the opportunity to take the ASVAB career assessment. This test is also used for military entrance; however, the greater implications of the exam are career-focused.
Cost: FREE

Mrs. Temple will send out information about dates and registration as it becomes available.
TRANSCRIPT REQUEST FORM
If you need to request an official transcript to be sent, please click here to complete the transcript request form.
CONTACT
For additional information regarding colleges, financial aid, college testing requirements, college applications, etc., please email Abigail Temple at .